Regular price
$299.00 USD
Regular price
$499.00 USD
Sale price
$299.00 USD
Unit price
per
Sale
Coming Soon
DESCRIPTION
Discover the epitome of craftsmanship, elegance and artistry with our Handloom Reversible Juliet throw, meticulously hand-woven by talented artisans in India. Crafted from a blend of luxurious 80% Yak wool and 20% Silk, this exquisite throw boasts a truly unique and versatile design that's bound to capture your heart.
Immerse yourself in the world of luxury, tradition, and versatility with our handcrafted Yak wool and Silk reversible throw. Experience the magic of India's artisanal excellence and elevate your home's style today. Don't miss your chance to own this remarkable piece of craftsmanship. 
HIGHLIGHTS
Reversible: Our reversible throw showcases a captivating all-over pattern on both sides, each adorned with different, harmonious colors. It's like having two luxurious throws in one, making it a perfect choice for those who love art and appreciate variety and style.
Design: This exquisite throw boasts a truly unique and versatile flora and fauna design pattern that's bound to capture your heart.
Craftsmanship: This throw is a testament to the skill and dedication of Indian artisans who pour their heart and soul into creating this masterpiece. Every thread is handloomed and woven with precision, ensuring that you receive a work of art that's as unique as it is stunning.
Luxury and Comfort: Enjoy the sheer indulgence of our Yak wool and Silk blend that creates a mesmerizing blend of softness and sheen. It's incredibly soft to the touch, lightweight for year-round use, and offers a level of luxury that's unparalleled.
Versatile Year-Round Comfort: Use it as a throw on chilly nights, a bedspread to add sophistication to your bedroom, a picnic blanket for memorable outings, or a shawl to enhance your style. You can even frame it as a piece of art, adding an exquisite touch to your living space.
Color Options: Our King size throw comes in a variety of 5 exquisite color options, allowing you to select the one that perfectly matches your taste and home decor.
Perfect for Gifting: Whether it's a housewarming, wedding, or any special occasion, our throws make for an ideal gift that radiates warmth, comfort, and artistry.
OTHER DETAILS
Dimensions: King (90" x 108")
Composition: 80% Yak Wool, 20% Silk
Made in: India
Care: Dry Clean Only
Share
Click Here To Learn About The Handloom Weaving Process
View full details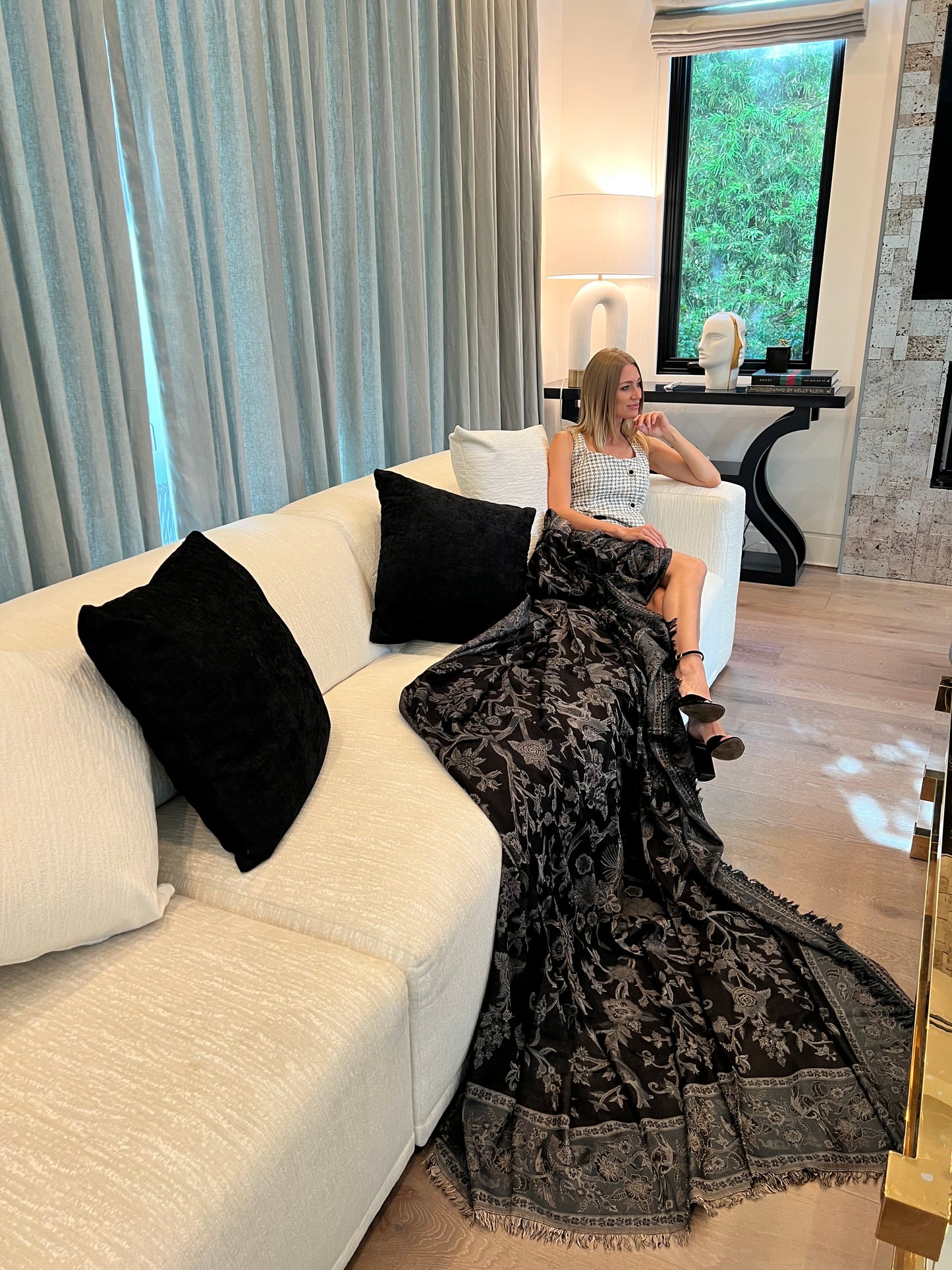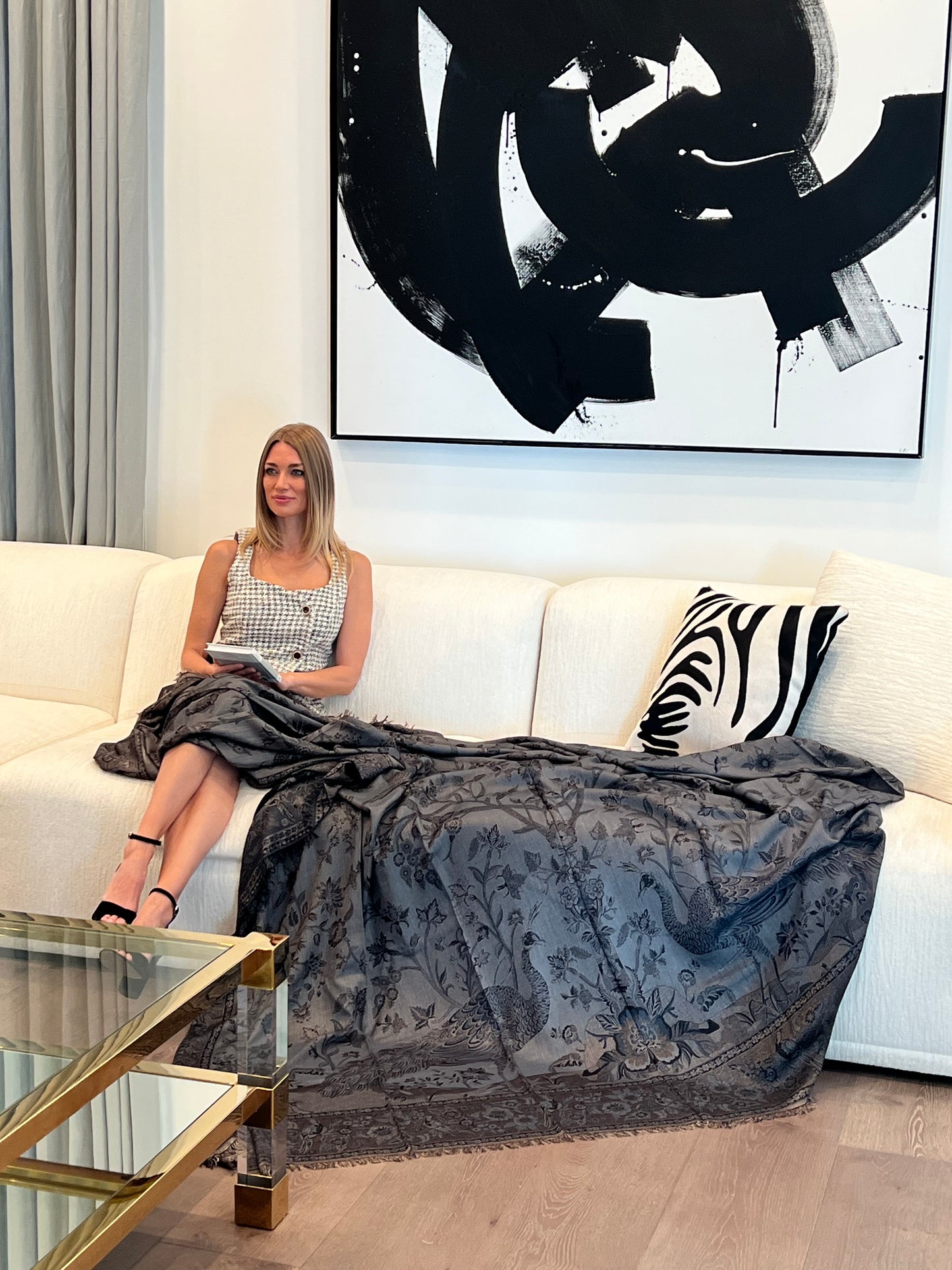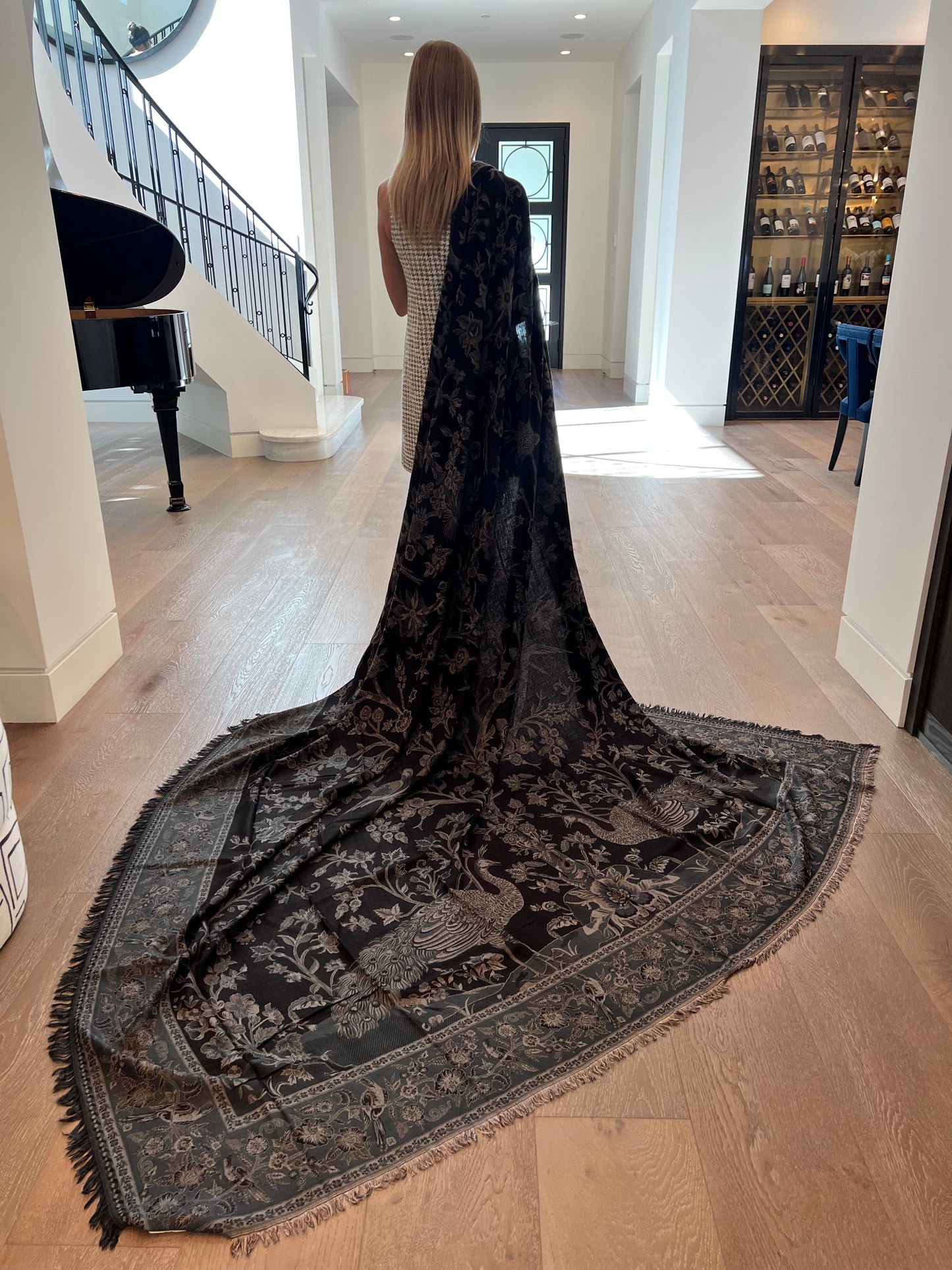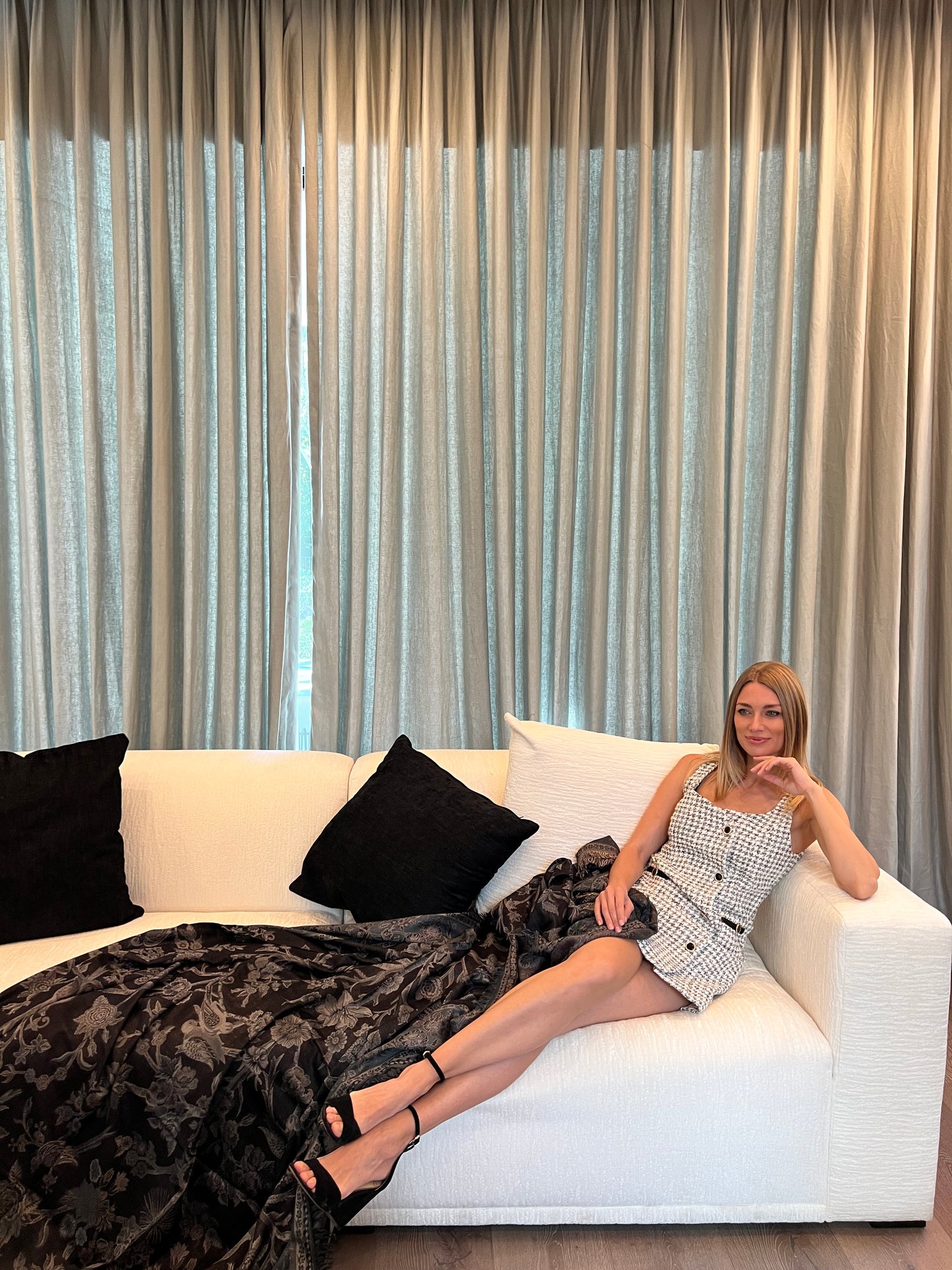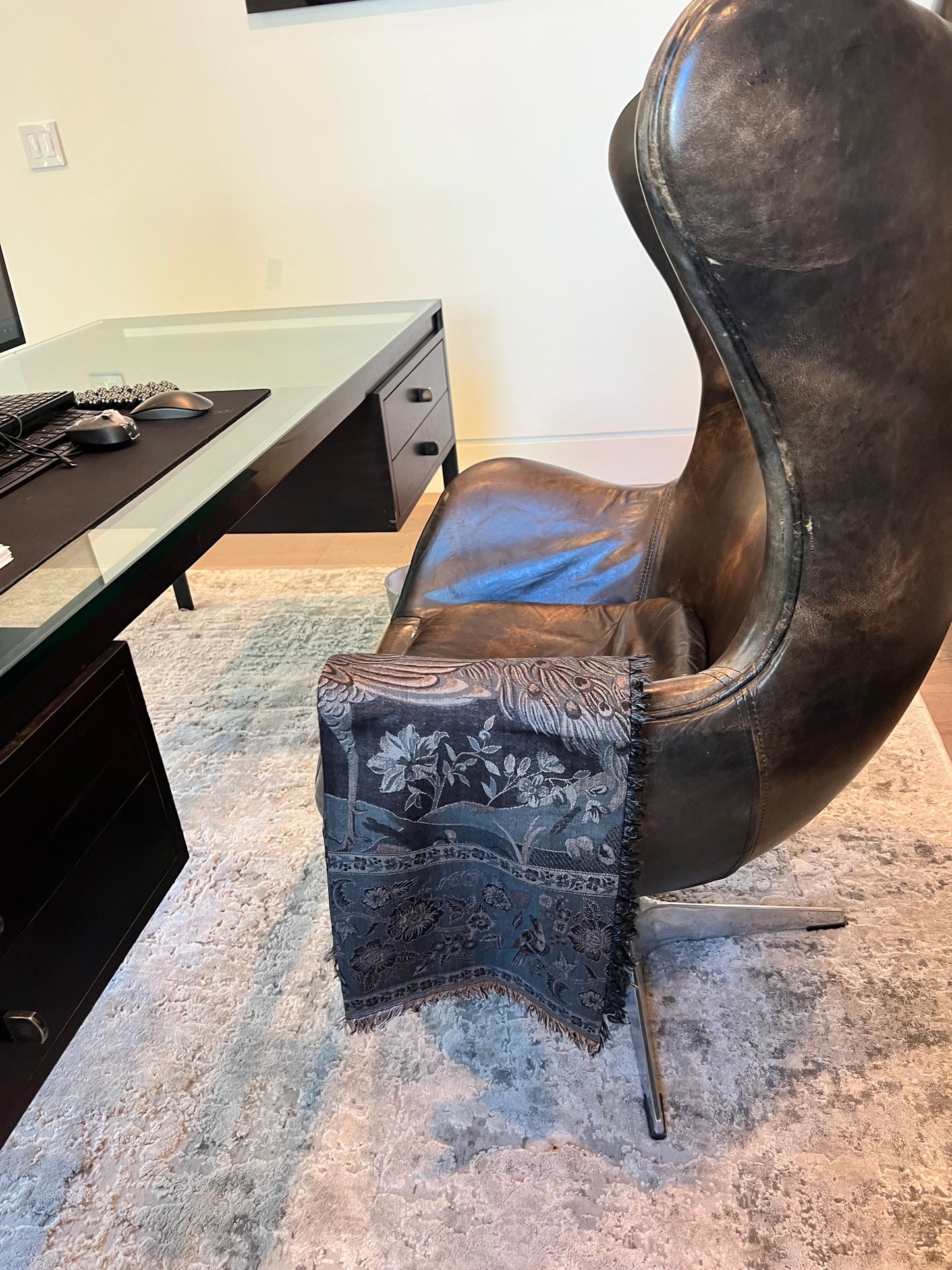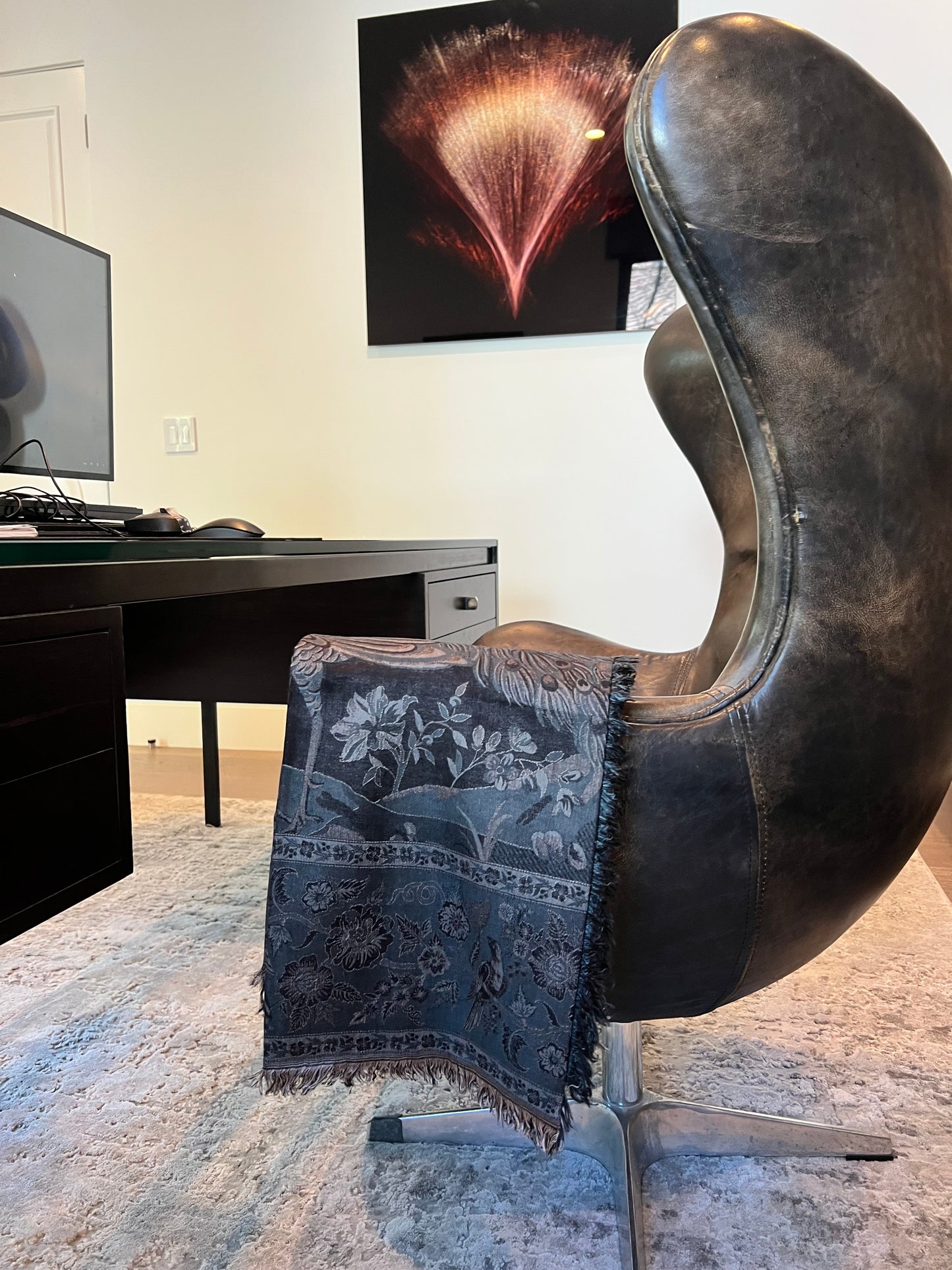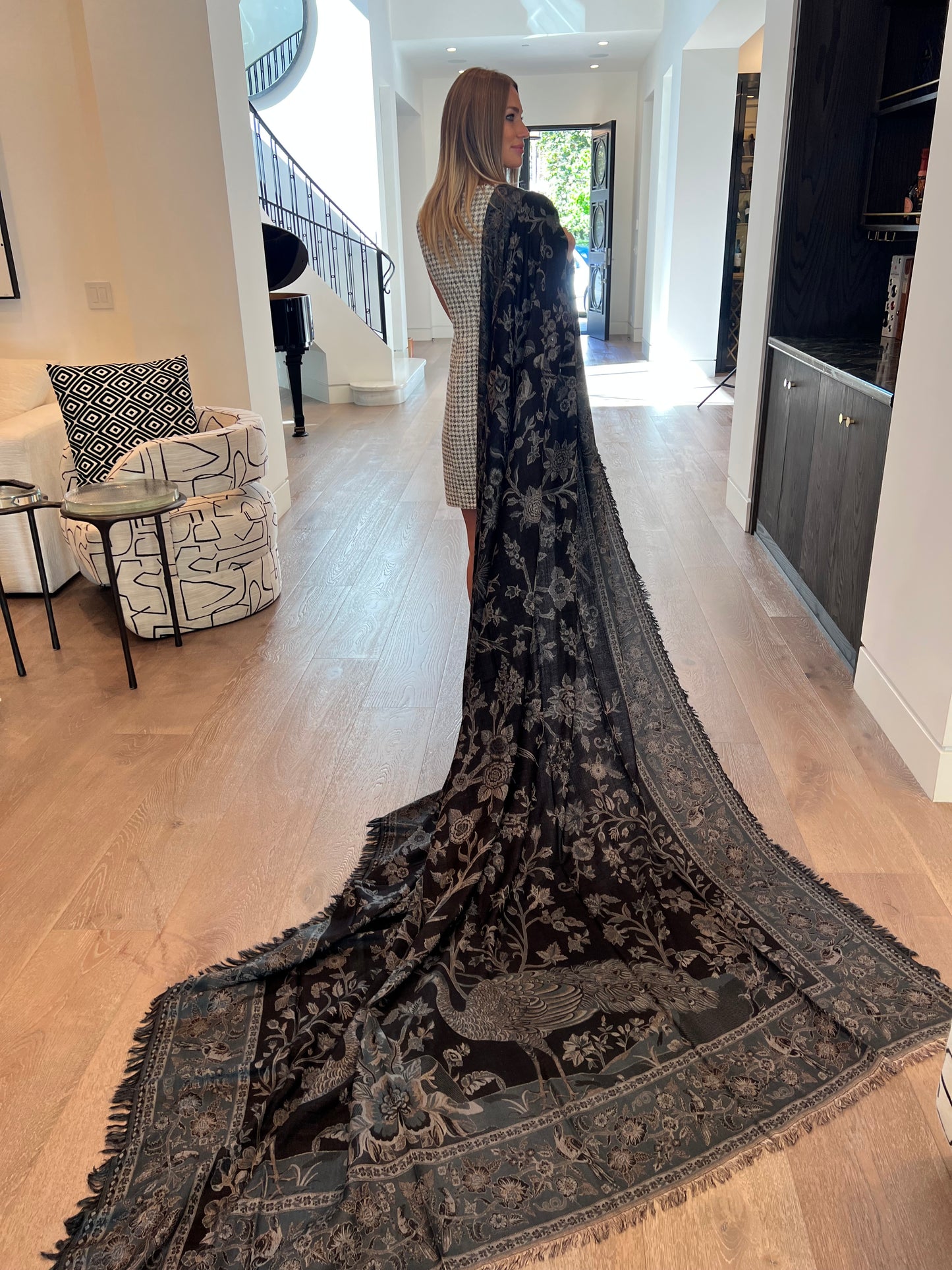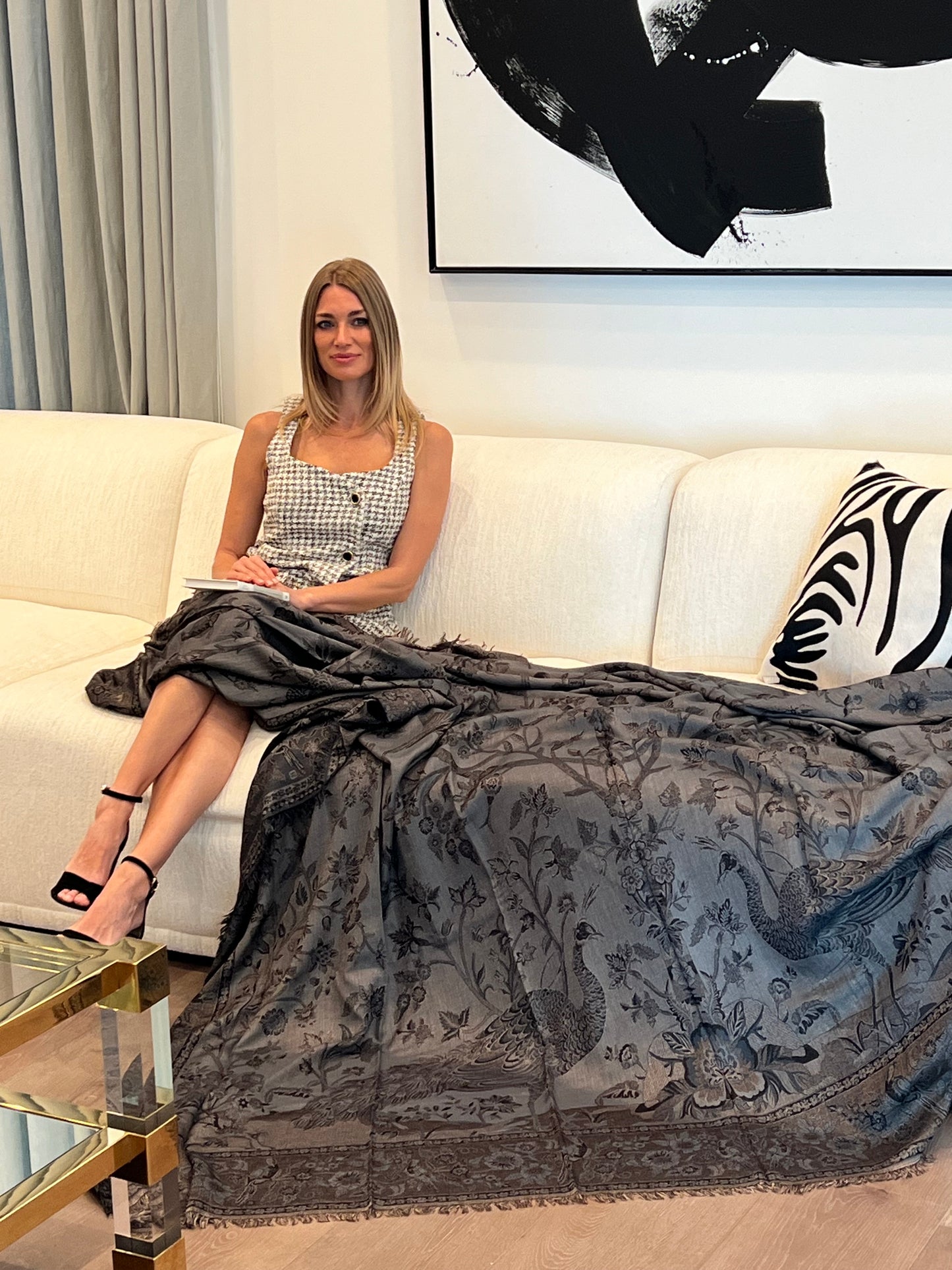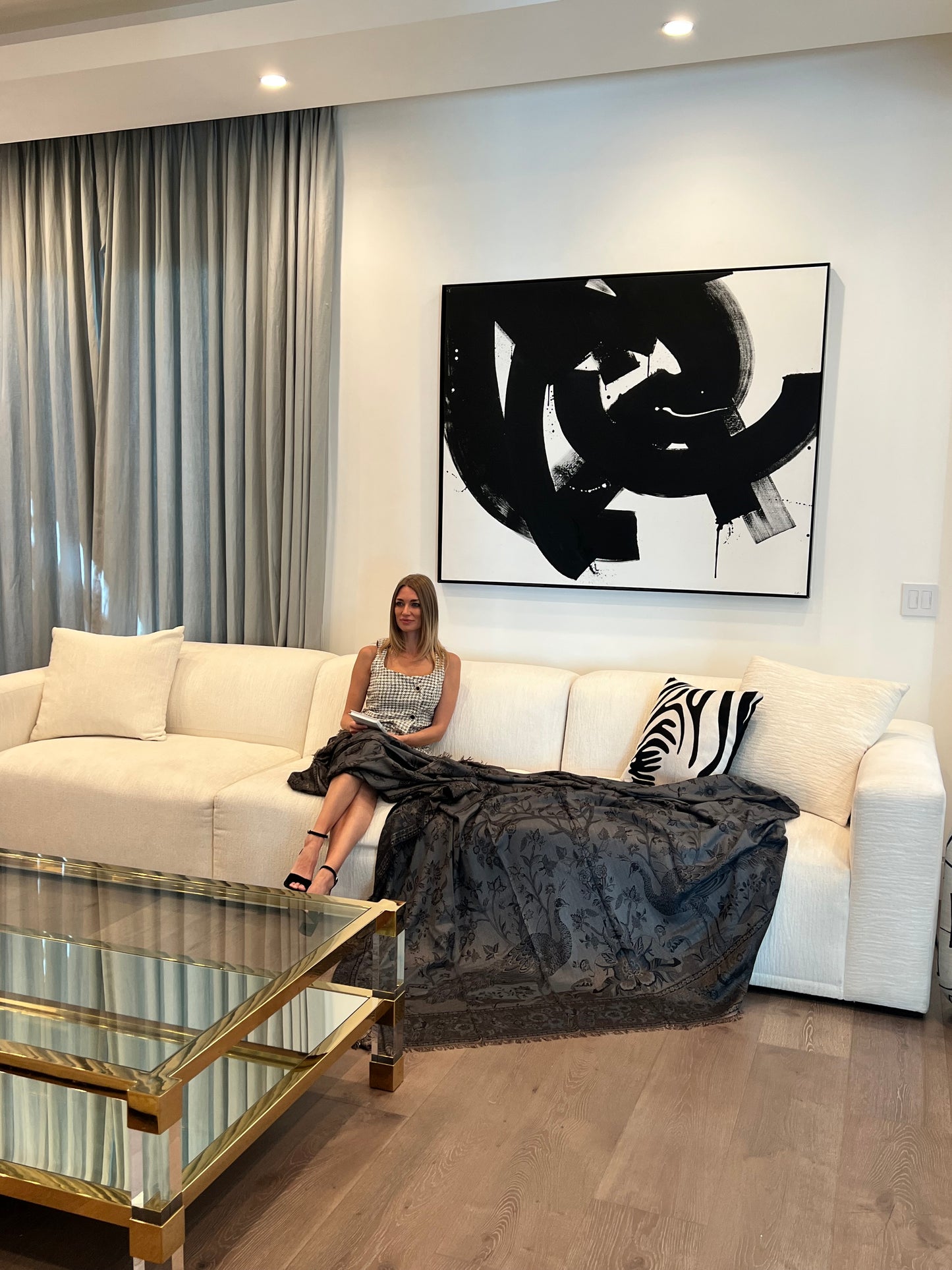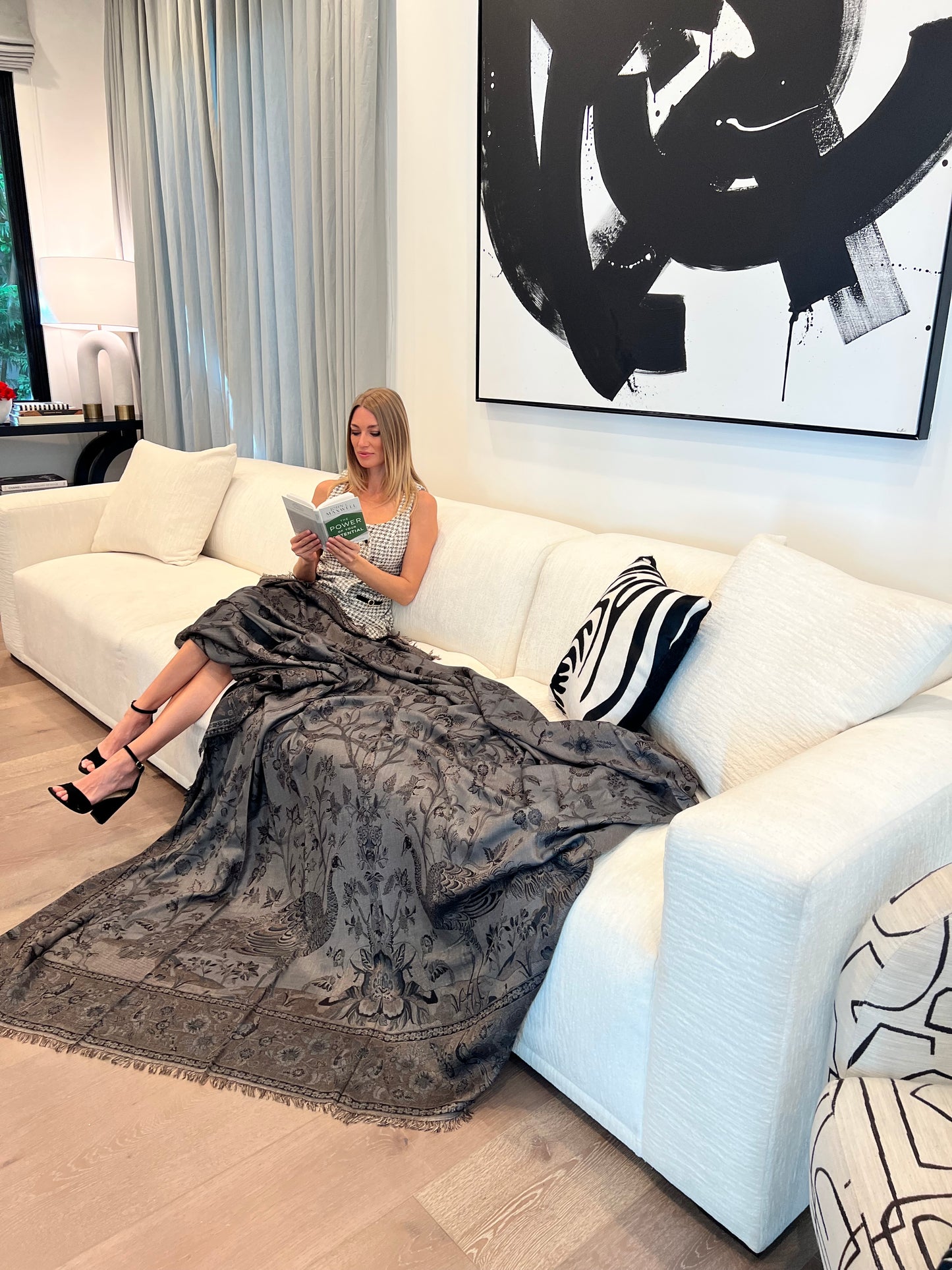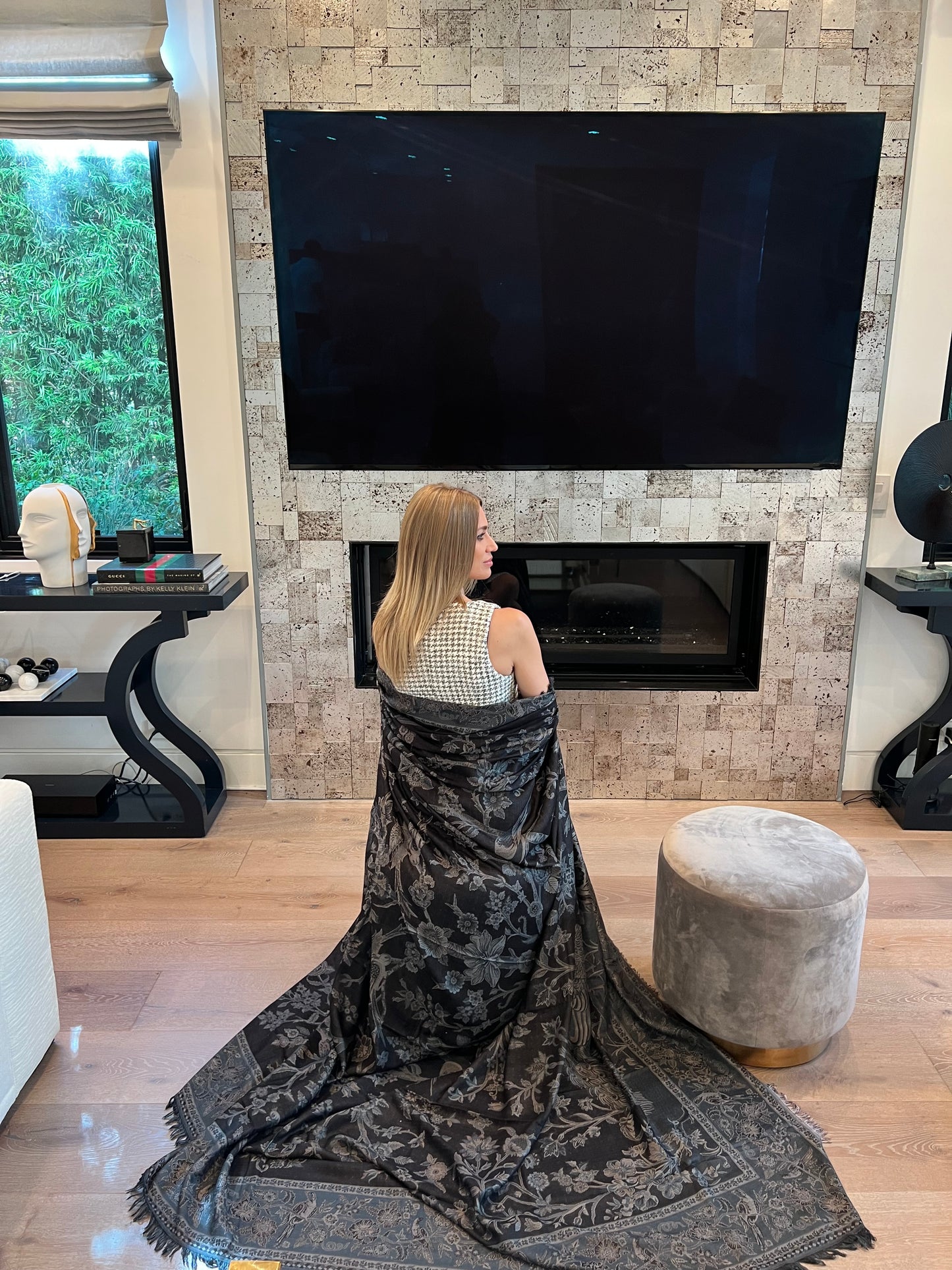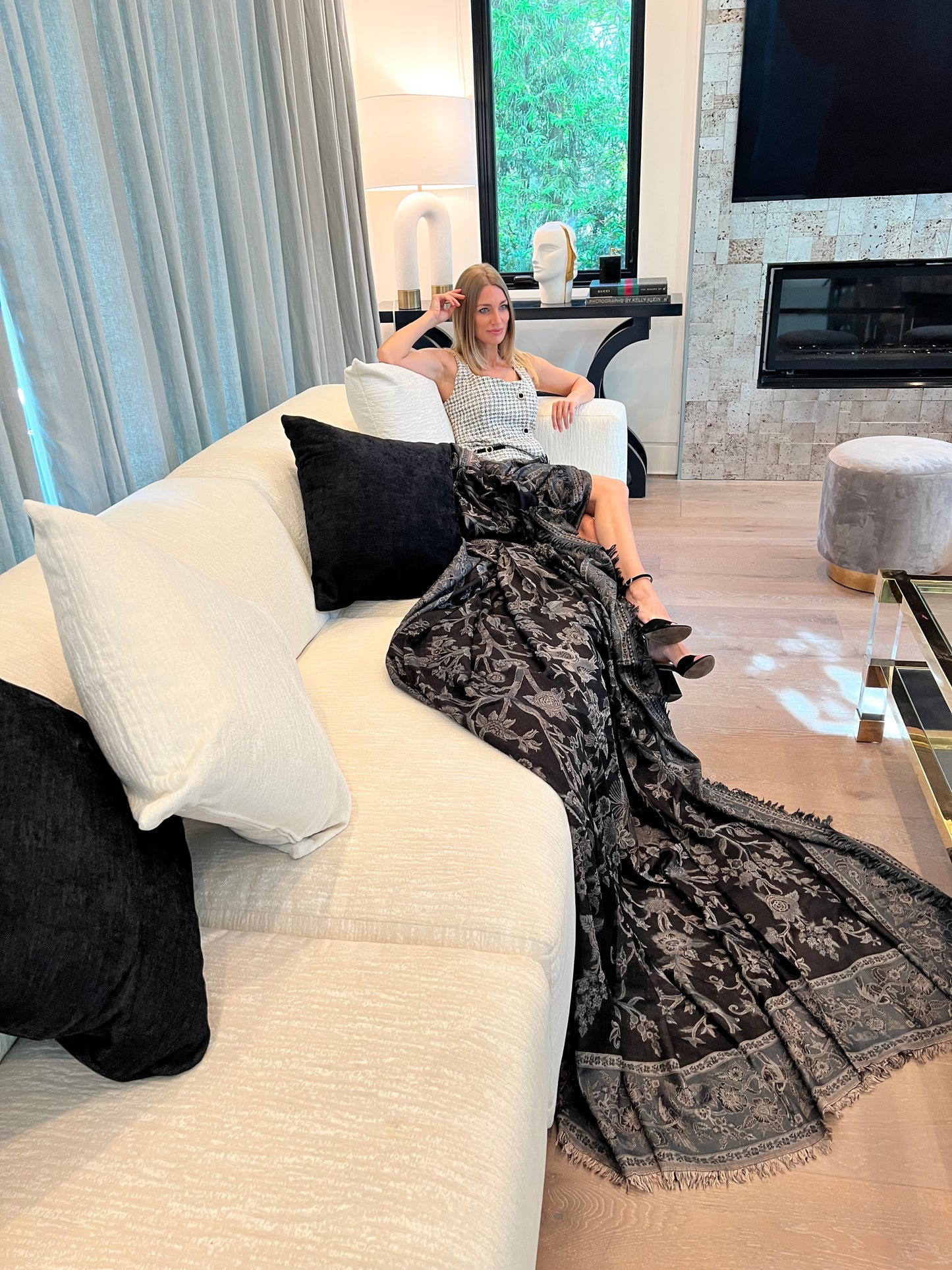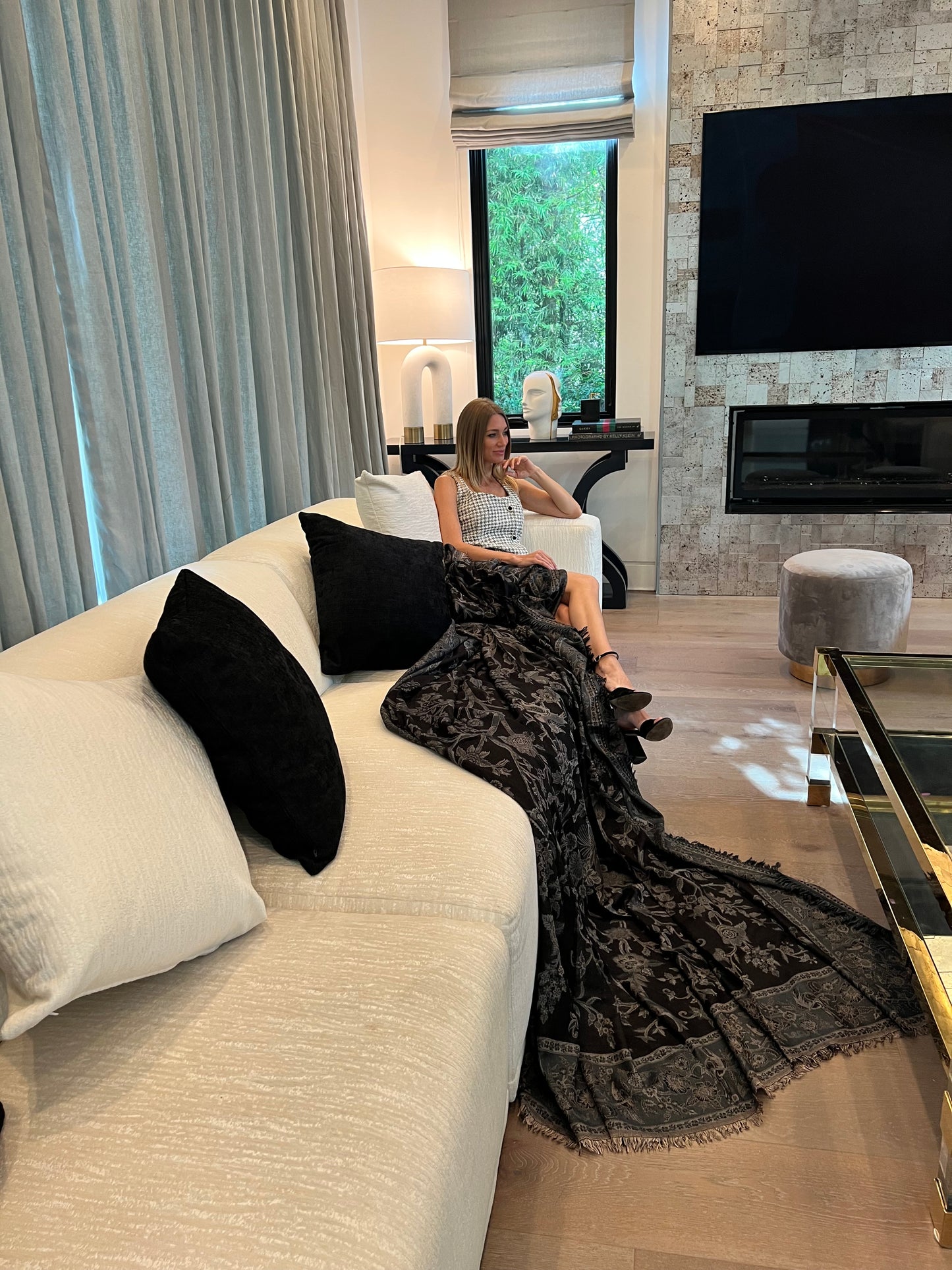 The Handloom Weaving Process
 Handloom weaving is a labor-intensive process that involves creating textiles using manual weaving techniques. It is a craft where skilled artisans work diligently to transform threads into exquisite fabrics. The process can be broken down into several key stages:
1. Yarn Preparation: It all starts with selecting the right yarn, which can be sourced from natural fibers like cotton, silk, wool, and more. These yarns are then cleaned, twisted, and sometimes dyed to achieve the desired colors.
2. Setting the Loom: The warp and weft yarns are set up on the loom, creating the foundation for the fabric. This stage requires precision to ensure the weave is consistent.
3. Weaving: The artisan operates the loom, manually interlacing the warp and weft threads to create the fabric. This intricate process demands skill and attention to detail.
4. Design and Pattern: Handloom textiles are known for their unique and often intricate designs. The artisan follows traditional patterns or creates their own, adding a personal touch to each piece.
5. Finishing Touches: After weaving, the fabric undergoes finishing processes such as washing, starching, and ironing to enhance its texture and appearance.
Handloom weaving is inherently eco-friendly, as it predominantly uses natural fibers and relies on traditional techniques that have a minimal environmental impact.
In a world of mass-produced textiles, Indian handloom stands as a testament to the timeless art of craftsmanship. Therefore, efforts are being made in the country to revive and preserve this traditional craft, ensuring that the knowledge and skills are passed down to future generations.
When you purchase a handloom product such as our Juliet throw, you are not just buying a piece of fabric; you are investing in a piece of heritage, culture, art, and a better livelihood for skilled artisans.